ICYMI: Jimmy Fallon's Farewell to Late Night...P.S. It's Hilarious!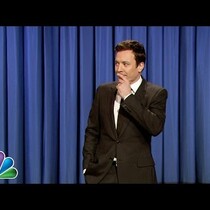 Posted February 9th, 2014 @ 1:39pm
I LOVE Jimmy Fallon and cannot wait to see him move to the Tonight Show! Meanwhile this is how he opened his final episode of Late Night, this made me crack up. Hopefully you do too!