IE, Want To See ALL Of The Movies Up For A Best Picture Oscar?! #eBuzz991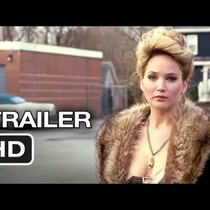 Posted February 21st, 2014 @ 10:02am
AMC Theatres is offering movie lovers the chance to watch every movie up for a Best Picture nomination in the Academy Awards, this weekend and next!!
It's called the AMC Best Picture Showcase!
Saturday, Feb. 22nd you can watch Philomena, Dallas Buyers Club, The Wolf Of Wall Street, and 12 Years A Slave ALL for $30!!
Next Saturday, March 1st you can watch Nebraska, Captain Phillips, Her, American Hustle and Gravity ALL for $40!! (Psst.. it's $10 more because there is an extra movie in this bunch)
AMC Ontario Mills 30 is the only local theater offering this really cool preview party, so go and watch!!