In Honor Of The Hot Pockets Recall... Jim Gaffigan.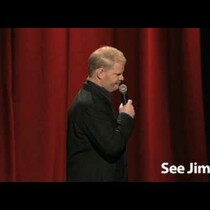 Posted February 19th, 2014 @ 10:02am
Holy Hot Pockets, Batman!!
Nestle is recalling two kinds of Hot Pockets because they may contain meat that's already been recalled by the U.S. Department of Agriculture. This meat was found to contain "processed, diseased and unsound animals." WHAAAA?! That recall affected 8.7 million pounds of meat believed to have been distributed to retailers in California and a few other states. The Hot Pockets recall is nationwide and affects its Philly Steak and Cheese in three pack sizes, as well as its Croissant Crust Philly Steak and Cheese.
Full Story: Huffington Post