Cranke It's The Crocodile Hunter's Birthday!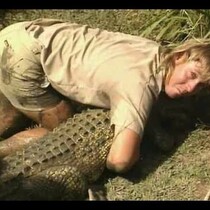 Posted February 22nd, 2014 @ 8:30pm
Happy Birthday To Steve Irwin The Crocodile Hunter Who Shared His Passion For The Wildlife As His Wife and Him Went On Many Adventures Around The World To Show Us The Beauty of Animals. In 2006 While Filming A Episode He Was Pierced In The Chest By A Stringray, He Was 44 Years Old At The Time and He Would Have Been 54 Years Old Today. Here Is Some Highlights Of His Show!