It's Not Just A Common Day!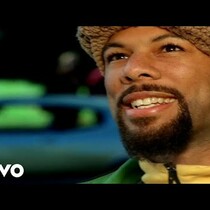 Posted March 13th, 2014 @ 7:00am
<iframe width="420" height="315" src="//www.youtube.com/embed/dbbRrNHJ4Lg" frameborder="0" allowfullscreen></iframe>
Another Year Rotated Around The Sun And The Artist Known As Common Turns 41 Years Old. This Lyricist Has Blessed The Game With His Artistic Words As He Recently Is Working On Becoming A Heavy Weight On The Silver Screen. Salute!