Just A Friend's Birthday The Biz!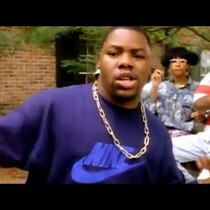 Posted April 8th, 2014 @ 6:00am
<iframe width="420" height="315" src="//www.youtube.com/embed/9aofoBrFNdg" frameborder="0" allowfullscreen></iframe>
Happy Birthday To The Amazing Beat Boxer The Biz Markie Who First Gain Recognition By His Mouth On Def fresh Crew and This Single Just A Friend Made Him A House Hold Name In The 80's. Happy 49th Birthday Biz!