They Put There Hands On You!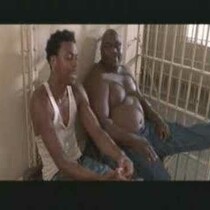 Posted May 20th, 2013 @ 2:10am
(Mature Content) Monday's Movie Clip Comes From 1997 Comedy Hit Money Talks Starring Chris Tucker and Charlie Sheen. It This Scene Tucker's Character Is In Jail Waiting To Get Transfer and His Cell Mate Is Getting Very Friendly.