Turn It Up Because It's Hammer Time!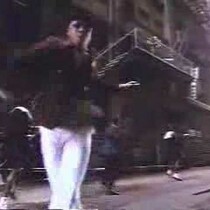 Posted March 30th, 2014 @ 6:00am
<iframe width="420" height="315" src="//www.youtube.com/embed/1q2TA2zPtac" frameborder="0" allowfullscreen></iframe>
Happy B Day To MC Hammer 51 Today, As He Dominated The Early 90's With His Catchy Lyrics and Amazing Dance Move, He Stood Alone From The Rest As He Got His Nickname Hammer From Baseball Hall Of Famer Reggie Jackson Because MC Had A Resemblance To Hammerin' Hank Aaron. Here Is Hammer's Song From 1988 Before The Pepsi Deals!