Amazing cover of "Let It Go"...but, can you point out where this video goes all wrong?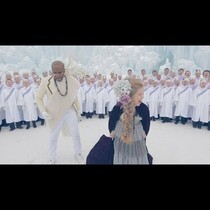 Posted February 19th, 2014 @ 11:55am
This is an AMAZING cover of "Let It Go" from FROZEN, but something made me laugh a bit when I saw one scene. Look around the 2:30 mark and tell me if you catch it. Leave it in the comments below if you know what it is.