Google's Epic (and geektastic) April Fools Stunt!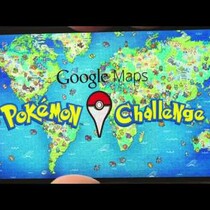 Posted April 2nd, 2014 @ 7:01am
For April 1st and April1st ONLY, Google allowed users of Google Maps to hunt Pokemon! The actual game was not nearly as cool as pictured in the video, but thousands of users rushed on to get a piece of the action and become Google's Pokemon Master! Too bad it was a joke...our Intern, Julia, was more than excited about it.