Want to loose weight? Drink Tequila!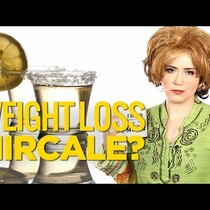 Posted March 19th, 2014 @ 8:17am
If you didn't think tequila could get any better than you're wrong!
Research from the American Chemical society reveal that sugars (agave syrup) in the plant, Agavins, which is used to make tequila. This could lower blood sugar levels in those with Type 2 Diabetes and help obese people loose weight!
Awesome!
Thanks, tequila!
Of course it's not a miracle weight loss technique, but it is some pretty nifty information.
Full Story: Time