Eminem Celebrates 11 Years Of Sobriety
We are congratulating Eminem for his strength to be sober for 11 years. In 2007, Eminem was about 2 hours away from dying from and overdose when he arrived at the hospital, it was then he realized he had to make some changes in his life. The Rappers addiction to drugs cost him his career when it hindered him from is creativity and releasing music.
Today on the heavily celebrated weed smokers holiday 4/20, Eminem posted a photo on Instagram holding an 11-year coin from his 12-step program. "11 years," he wrote as the caption. "still not afraid." After almost facing death Em decided that he find an alternative to using drugs so he turned to exercise. "The coating on the Vicodin and the Valium I'd been taking for years leaves a hole in your stomach, so to avoid a stomachache, I was constantly eating — and eating badly," he stated. "I got an addict's brain, and when it came to running, I think I got a little carried away. I became a fucking hamster. Seventeen miles a day on a treadmill. I would get up in the morning, and before I went to the studio, I would run eight and a half miles in about an hour. Then I'd come home and run another eight and a half."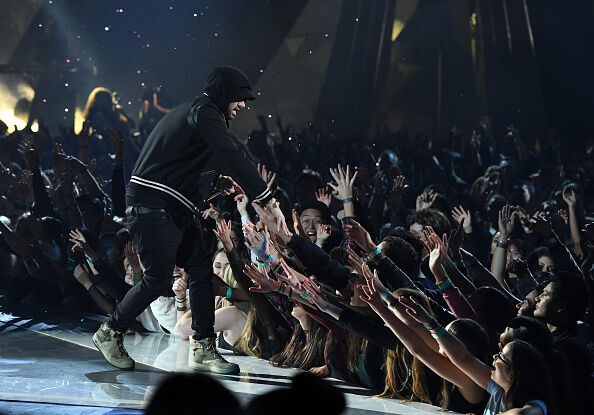 Kalisha Perera
Want to know more about Kalisha Perera? Get their official bio, social pages & articles!
Read more