Offset Shares His Feelings About His Split With Cardi B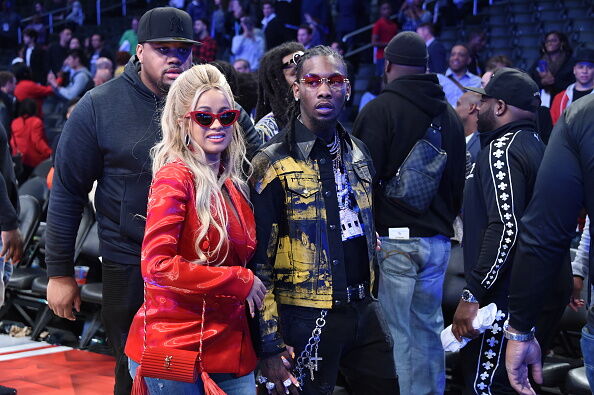 Offset took to his Twitter to bluntly share his feelings about his recent split with his wife, Cardi B. "F–K YALL I MISS CARDI," the 26-year-old tweeted.
Meanwhile, Cardi B seems to be handling the split very differently. During her first post-split performance at Jingle Ball in NYC, she switched up the "Motorsport" lyrics to reflect her split from Offset.
Cardi changed the lyrics to from, "I get up set off / I turn Offset on / I told him the other day / Man, we should sell that porn," to "I get up set off. I turn Offset on. I told him the other day, yeah, we gon' get a divorce!"
The "Bodak Yellow" rapper announced that her and Offset had called it quits after a year of being married in an Instagram video.
"So everybody been bugging me and everything and you know I've been trying to work things out with my baby father for a hot minute now," Cardi said. "And we are really good friends and we are really good business partners — you know, he's always somebody that I run to, to talk to, and we got a lot of love for each other but things just haven't been working out between us for a long time."
She continued: "And it's nobody fault. I guess we grew out of love but we are not together anymore. I don't know, it might take time to get a divorce and I'm going to always have a lot of love for him because he is my daughter's father." Rubi
Want to know more about Rubi? Get their official bio, social pages & articles!
Read more